Experience the Luxury of Covana
Provide your spa with the ultimate in protection. Covana hot tub and swim spa covers are so much more than just protective covers, they are equipped with automated technology that allows them to double as a gazebo. Spa owners can feel confident in knowing that their Covana cover is not only providing their spa with protection when not in use, but the pride of a stylish backyard feature when entertaining guests. With Covana, spa owners can enjoy a truly luxurious and advanced hot tub gazebo experience – every time.
Benefits Of Covana Gazebos
Equip your backyard with the best hot tub gazebo available to the industry. Investing in a Covana cover can offer your spa installation a wealth of benefits.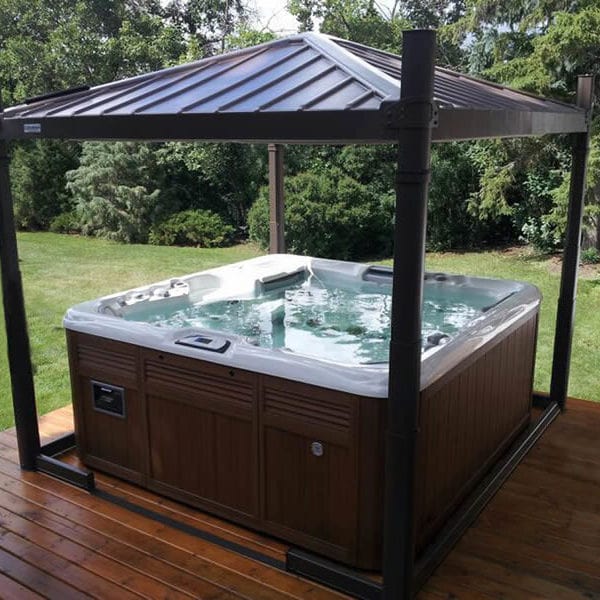 Contact us for current specials and sale pricing. Please provide your contact information and we will be sure you are informed of all specials and sales.