Hot Tub Clearance Sale
Save Up to $5000
Starting From Price $4,999
Special Financing Offers Available*
Swim Spa Clearance Sale
Save Up to $15,900
Starting From Price $36,999
6 Months No Interest/No Payments (Offer Ends Dec 31st)
Your Backyard Escape Begins With a Hot Tub
Explore our wide selection of hot tubs for sale.
Enjoy Fitness and Relaxation With a Swim Spa
Transform your backyard into the ultimate oasis.
Discover a New Approach to Outdoor Cooking
Shop BBQs and Grills chosen with excellence in mind.
Don't Miss Our Factory Direct Tent Sale
Visit us in front of the Driftwood Mall from September 14 - 17
Welcome to Rainforest Outdoor Living!
With Rainforest Outdoor Living, you can look forward to an exceptional shopping experience. Proudly serving Courtenay and throughout Vancouver Island, we carry a wide selection of home and backyard leisure essentials. From hot tubs and swim spas, to grills, patio furniture and everything in between, we have you covered.
Not only that, but we are also here to support you long after the sale is complete. Whether you require regular in-house water testing or urgent repair, we are just a phone call away! For more information or help getting started, contact us today. 
Our Products, Services and More!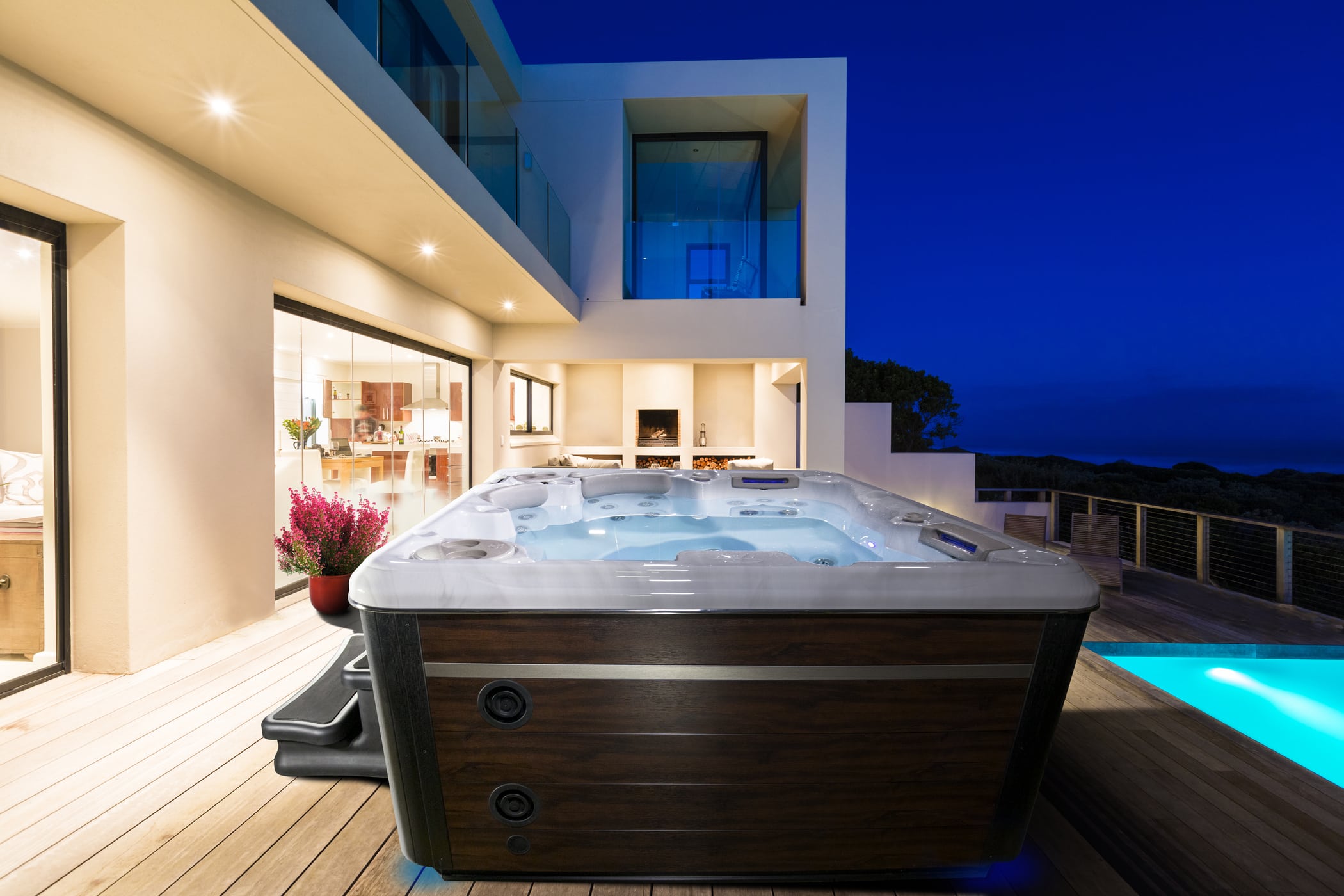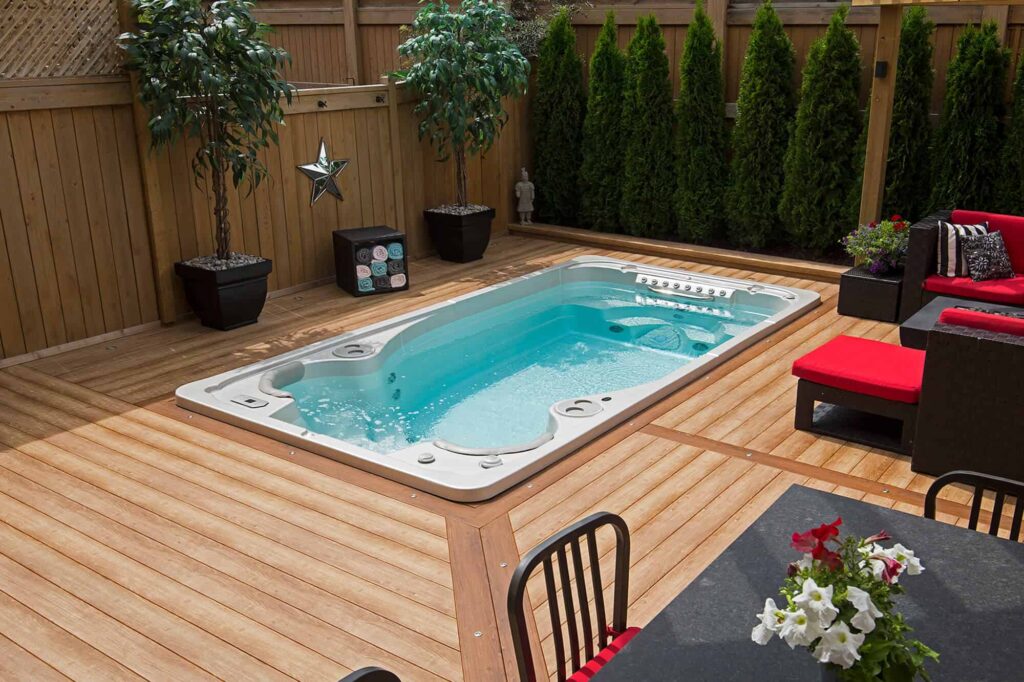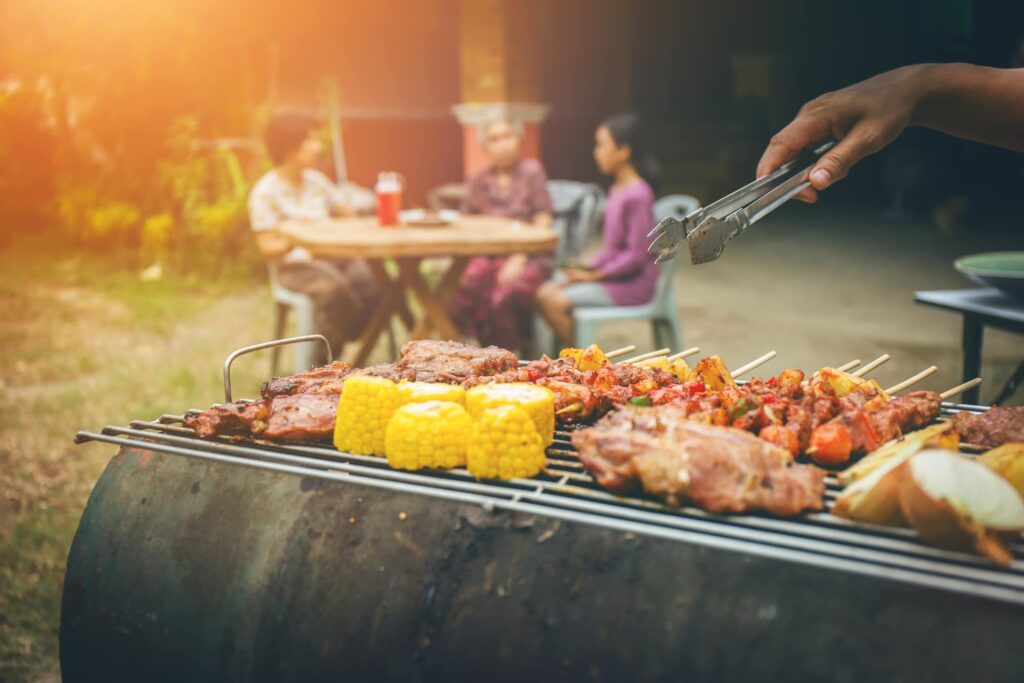 Everything Backyard Leisure
Let's elevate your home and backyard with the right essentials. We proudly carry a wide selection of leisure and recreation products to help complete your home in style!
Our Maintenance Solutions
From regular water testing and pump repairs to emergency services, our team of hot tub service technicians have you covered.
We proudly serve Courtenay, Comox, Cumberland and Campbell River and the rest of Vancouver Island.
With many years of industry experience, Rainforest Outdoor Living is proud to serve our community with exceptional service solutions. From regular care to emergency repair and everything in between, contact us today for assistance.
As a locally owned and operated outdoor living store, we are dedicated to building lasting relationships with our customers. Together, we will ensure a safe and enjoyable hot tub experience for years to come! 
Customer Reviews and Testimonials
At Rainforest Outdoor Living, customer service is always a top priority. See why our customers love and recommend us!
Certified fan of Rainforest Outdoor Living
I am sending a note to let you know how delighted I am with the service from your company – head, and shoulders above your competition here in town! I am now a certified fan of Rainforest Outdoor Living.
Excellent friendly service!
We have had our new Big Green Egg BBQ from Rainforest Outdoor Living for a few weeks now and couldn't be happier. Now we remember why BBQs used to be charcoal in the first place. Excellent friendly service, no pressure, and great follow-up. Thanks, Graeme for a wonderful experience.
- Marcus & Sandy, Merville
Great product and experience in store.
We just bought an outdoor patio set, fire table, and cantilever at Rainforest. Great product and experience in store. Their Salespeople are great to deal with and give you the straight facts about the manufacturers they carry. High-quality outdoor furniture that looks like it will last a long time.
Bay Breeze Sectional & AKZ Cantilever Umbrella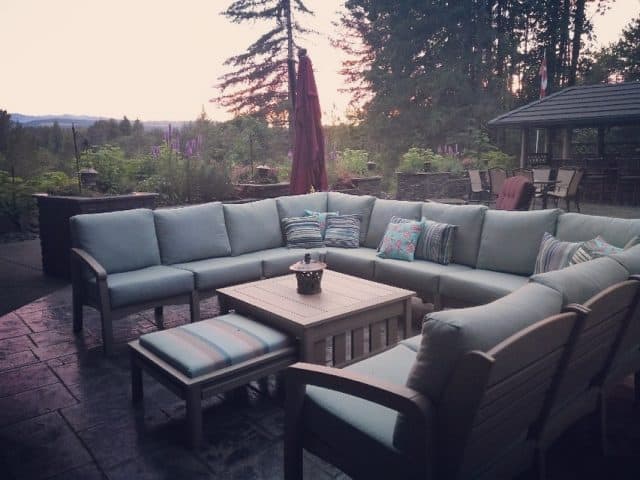 Follow-up service & tips have been great!
When it came time for us to replace our ancient hot tub we stopped in at Rainforest Outdoor Living. Graeme and his team had a great selection, one of which was a perfect fit for our yard. Within days Graeme artfully placed our new hot tub on the exact spot. The follow-up service & tips have been great, even for experienced hot-tubers like us. I would certainly recommend Graeme and his team at Rainforest Outdoor Living for their great products and helpful, friendly service.
We wanted to let you know how much we appreciated the job well done by Ian, your service tech. We recently had to have a fair amount of work done on our hot tub and Ian was extremely efficient, knowledgeable, and helpful. He was so pleasant and even called on his time off to make sure that all was operating properly. Excellent service! Thank you.
Just a quick word, to express my thanks for your kind, efficient attention yesterday. Appreciated so thanks again Justine, a good experience.
Not hesitate to recommend!
The world of "spas" was new to us, and we were impressed by the willingness to answer our questions and to do so simply and directly. Graeme went above and beyond normal retail service. We use our hot tub daily and have had occasion to need support with understanding and maintaining water quality. They have always been ready to test our water and make recommendations for appropriate treatment. We would not hesitate to recommend Rainforest Outdoor Living to anyone researching or purchasing a hot tub!