Now extended until September 15th, if you purchase a Hot Tub or Swim Spa, we are giving away a trip for 2 to Las Vegas.
Get ready for an adventure in the glow of Las Vegas' brightly lit streets and lavish casinos. Experience the energy and the excitement of Nevada's shimmering city. With so many options, for shows, gaming, tours, dining, and nightlife, there are perfect activities for everyone.
What's Included?
Roundtrip Airfare for 2 people plus 2 nights of accommodation.
Travel taxes and fees additional. Some conditions apply.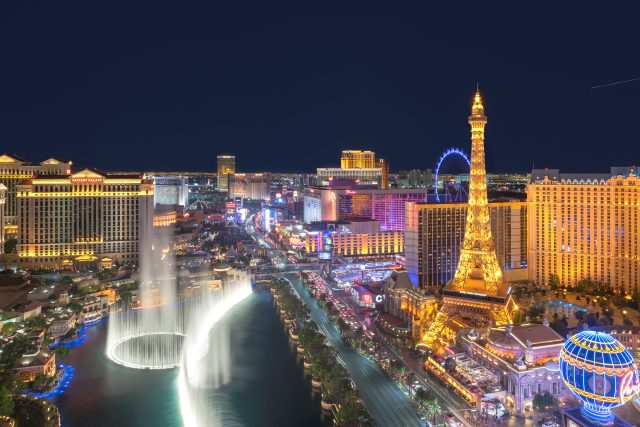 World famous Vegas Strip in Las Vegas, Nevada as seen at night on July 24, 2018 in Las Vegas, USA. The Strip is home to the largest casinos in the world.